Subscribe to the show in iTunes. You can also leave a quick rating or leave a review.


Listen or subscribe on Google Play Music.

Hear the show on TuneIn Radio.

Watch every episode at SouthernUtahLive.com.
We are a proud member of the Podcast Collective! Its an incredible podcast network that includes such shows as On the Block, No Hope For Humanity and The Coffin Joe Cast. You can find those and tons of other great shows at PodcastCollective.com.
Show Notes:
College Football
Utah Utes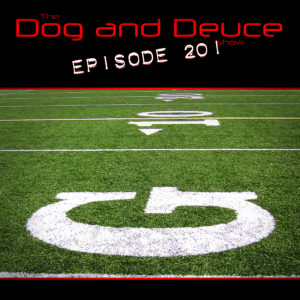 Despite moving up in the polls twice over the last two weeks, the Utes are no doubt still feeling the sting of that loss to Washington. After getting a week off they face Arizona State in a critical game in Utah's pursuit of a PAC-12 South title and a ticket to the conference championship game. Although the Sun Devils have had their struggles this season, their dynamic pass rush should create frustrations for Troy Williams and the offensive line.
BYU Cougars
It seems that every week we have to address the endless debate about whether Kalani Sitake should play Tanner Mangum over Taysom Hill. This late in the season is this a discussion anyone should be having?
After - h0pefully - putting the debate to bed once and for all we preview the BYU's upcoming game against Southern Utah. Although the Thunderbirds are an FCS team they gave Utah some trouble in week one. Is it realistic to expect the same this week against the Cougars?
Utah State Aggies
The wheels haven't officially fallen off...yet. Last week's loss to Wyoming was definitely a tough one for the Aggies but there is still an outside chance of making a bowl game. They will have win all three of their remaining outings including two road games and a rivalry matchup against BYU. Its not looking good, but stranger things have happened.
NBA
Utah Jazz
The Jazz may have had the most difficult challenge of any team to start out the season. Not only did they have a brutal early schedule - which included the Spurs twice, the Trailblazers and the Clippers - but they've been forced to deal with injuries to Gordon Hayward, Derrick Favors, George Hill, Boris Diaw and Alec Burks. Yet Utah is still 5-4 and the schedule is going to ease up. But first they've got to close out this road trip...
NFL
Week 10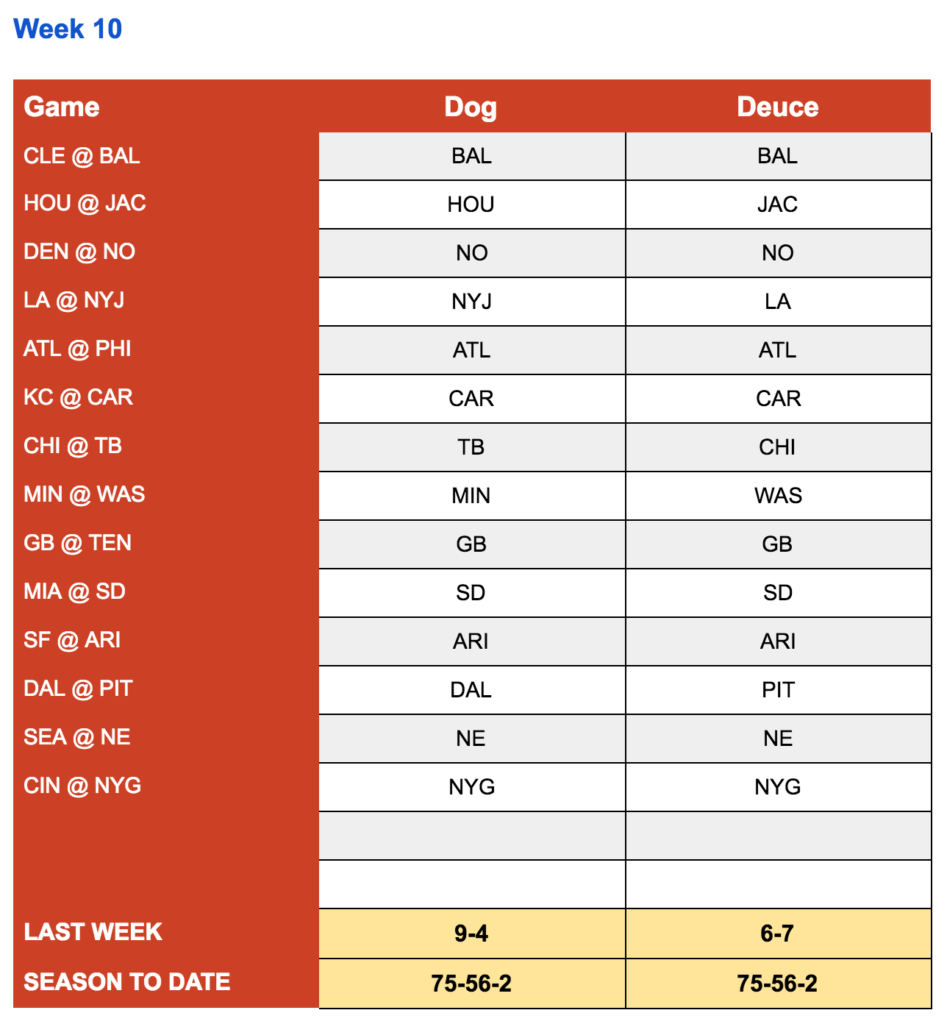 ---
Call or text the D & D Voicemail and Text Line at 801-47-SPORT (801-477-7678) and let us know what you think
Subscribe, rate or review us in iTunes
Listen or subscribe on Google Play Music
Check us out on YouTube
Leave us a comment on Facebook
Find us on Google Plus
Follow us on Twitter: @DogAndDeuce
Follow Dog on Twitter: @AMartindaleFilm
Send us an email at DogAndDeuce@gmail.com
Find more great podcasts over at The Podcast Collective

Comments