Subscribe to the show in iTunes. You can also leave a quick rating or leave a review.

Give us a like on Facebook.

Check out the D&D Show YouTube page
Show Notes:
College Basketball
March Madness 2016 / Utah Runnin' Utes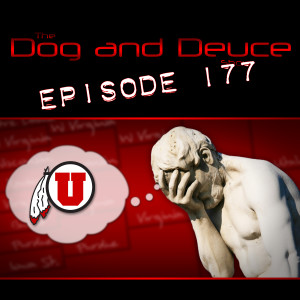 After numerous upsets in Midwest bracket the stars were aligned for Utah to make a deep run in the 2016 NCAA Tournament. But after getting embarrassed by Gonzaga on a national stage the Runnin' Utes will be forced to ask "What if...?". This is the third time this season that Utah has been blown out in a tournament game. What does this say about coach Larry Krystkowiak? Does instill enough confidence and mental fortitude in his team? Are there legitimate questions about Jakob Poeltl's NBA potential after getting dominated by Domantas Sabonis?
March Madness 2016 / Sweet 16
We try to shake off the Utah loss and push forward into our Sweet 16 preview. Will we see more upsets? Can North Carolina keep winning? What about Kansas?
NBA
Utah Jazz
A few weeks ago it looked like the Jazz's playoff hopes were dead. But now they are in the eighth spot after mounting an 18 point comeback win in Houston. With just eleven games left in the season how many does Utah need to win in order to punch its ticket to the playoffs?
LeBron James
Has LeBron James lost his mind?
___________________________
Call or text the D & D Voicemail and Text Line at 801-47-SPORT (801-477-7678) and let us know what you think
Subscribe, rate or review us in iTunes
Check us out on YouTube
Leave us a comment on Facebook
Find us on Google Plus
Follow us on Twitter: @DogAndDeuce
Follow Dog on Twitter: @AMartindaleFilm
Send us an email at DogAndDeuce@gmail.com

Comments