Subscribe to the show in iTunes. You can also leave a quick rating or leave a review.

Listen or subscribe on Google Play Music.

Hear the show on TuneIn Radio.

Watch every episode at SouthernUtahLive.com.
We are a proud member of the Podcast Collective! Its an incredible podcast network that includes such shows as the Bad Parenting Podcast, I Am Salt Lake and The Rad Dad Radio Hour. You can find those and tons of other great shows at PodcastCollective.com.
Show Notes:
College Football
BYU Cougars / Lavell Edwards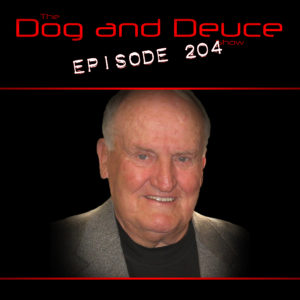 The local sports community lost a key figure when Lavell Edwards passed away last week. We talk about our favorite memories and discuss his wide reaching legacy.
Utah Utes
Kyle Whittingham fired offensive coordinator Aaron Roderick last week. It wasn't long before Troy Taylor, former OC for Eastern Washington, was announced as the successor. Was this a good hire? With nine coordinators in the last ten years should we have any confidence that Whittingham has finally found his guy?
BYU Cougars / Utah Utes
We look back on the local college football season and give our final grades for the Utes and Cougars.
2016-17 College Football Playoff
We take a brief look back on the first round of the playoff and preview Monday's National Championship.
NBA
Utah Jazz / Boston Celtics
Celtics fans cheered loud for Gordon Hayward on Tuesday night. That launched a lot of speculation about his future with the Jazz. We throw our hats in the ring and ask: will Hayward be a Celtic next season?
---
Call or text the D & D Voicemail and Text Line at 801-47-SPORT (801-477-7678) and let us know what you think
Subscribe, rate or review us in iTunes
Listen or subscribe on Google Play Music
Check us out on YouTube
Leave us a comment on Facebook
Find us on Google Plus
Follow us on Twitter: @DogAndDeuce
Follow Dog on Twitter: @AMartindaleFilm
Send us an email at DogAndDeuce@gmail.com
Find more great podcasts over at The Podcast Collective

Comments