Subscribe to the show in iTunes. You can also leave a quick rating or leave a review.


Listen or subscribe on Google Play Music.

Hear the show on TuneIn Radio.

Watch every episode at SouthernUtahLive.com.
We are a proud member of the Podcast Collective! Its an incredible podcast network that includes such shows as I Am Salt Lake, The Bad Parenting Podcast and The Rad Dad Radio Hour. You can find those and tons of other great shows at PodcastCollective.com.
Show Notes:
College Football
Utah Utes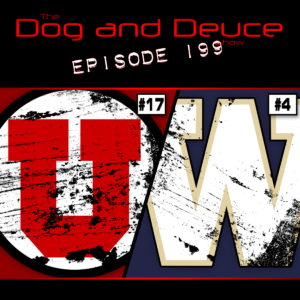 Three weeks ago Joe Williams was retired from football. Since then he has put up over 500 yards and 5 touchdowns. Most running backs would be thrilled to get reach those numbers in seven or eight games. Williams got there in two. While his record breaking game at the Rose Bowl was instrumental in securing Utah's victory over UCLA, things are going to get a lot tougher this week against Washington. The Huskies stop elite running backs...and put up a ton of points....and consistently embarrass their opponents. What do the Utes need to do to upset Chris Petersen and Jake Browning?
BYU Cougars
You knew it was coming...one bad offensive performance from the Cougars and fans are back on the Tanner Mangum bandwagon. But is making a quarterback change the right move? With no Jamaal Williams most predicted BYU would get blown out by Boise State, but Kalani Sitake's team was one blocked field goal away from leaving Idaho with the victory. Should Taysom Hill really be taking the blame or should fans be directing their frustrations at Ty Detmer's questionable decisions?
Utah State Aggies
There's nothing like getting an opposing coach fired to boost your confidence, right? Well that's what the Aggies are hoping for. After blowing out the Bulldogs on Saturday night Fresno State announced that Tim DeRuyter had been fired. Can Matt Wells use that victory to spring board his team to an upset win over San Diego State this weekend?
NBA
Utah Jazz
Last week Alan Zaugg joined us to preview the Utah Jazz's 2016-17 season. Check it out and let us know what you think.
The Jazz opened their season in Portland and while the outcome wasn't good, there were a lot of positive takeaways. Joe Johnson put up 29 points and George Hill proved to be a solid addition to the team. But what will happen when Gordon Hayward comes back? Will that change the chemistry? Will there be enough shots to go around?
NFL
Week 8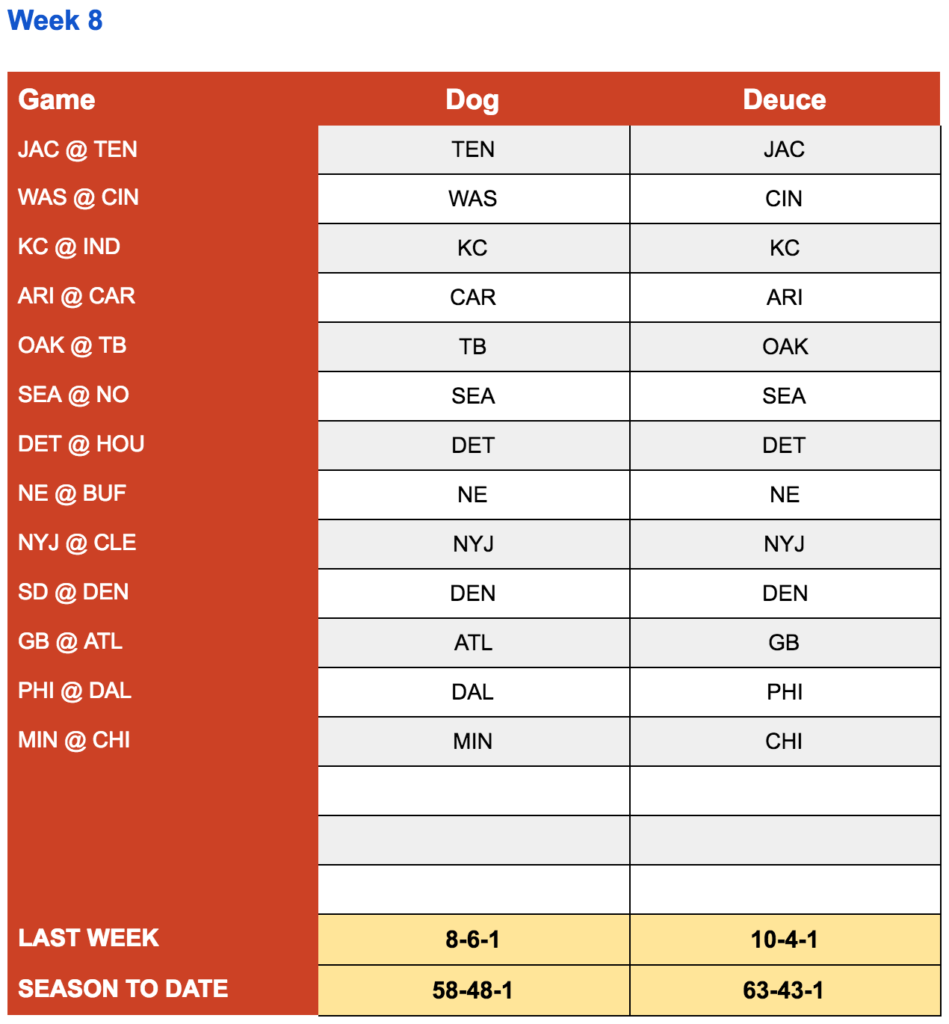 ---
Call or text the D & D Voicemail and Text Line at 801-47-SPORT (801-477-7678) and let us know what you think
Subscribe, rate or review us in iTunes
Listen or subscribe on Google Play Music
Check us out on YouTube
Leave us a comment on Facebook
Find us on Google Plus
Follow us on Twitter: @DogAndDeuce
Follow Dog on Twitter: @AMartindaleFilm
Send us an email at DogAndDeuce@gmail.com
Find more great podcasts over at The Podcast Collective

Comments