Subscribe to the show in iTunes. You can also leave a quick rating or leave a review.


Give us a like on Facebook.

Check out the D&D Show YouTube page
Show Notes:
College Football
Royal Purple Las Vegas Bowl: Utah vs BYU
We continue our coverage of the 2015 Royal Purple Las Vegas Bowl. What does BYU need to do to stop Utah's run game? Could Joe Williams' running style actually benefit the Utes more than if Devontae Booker were playing? What are the key matchups you should watch for? Will James actually give us his pick this week? Will Britain Covey play? What about Kenneth Scott? Could Tanner Mangum be the key to a Cougar victory?
Bowl Season
Apparently we are gluttons for self-punishment so we decided to preview every single bowl game into one segment. Stick with it and you'll get our takes on the playoff matchups.
NFL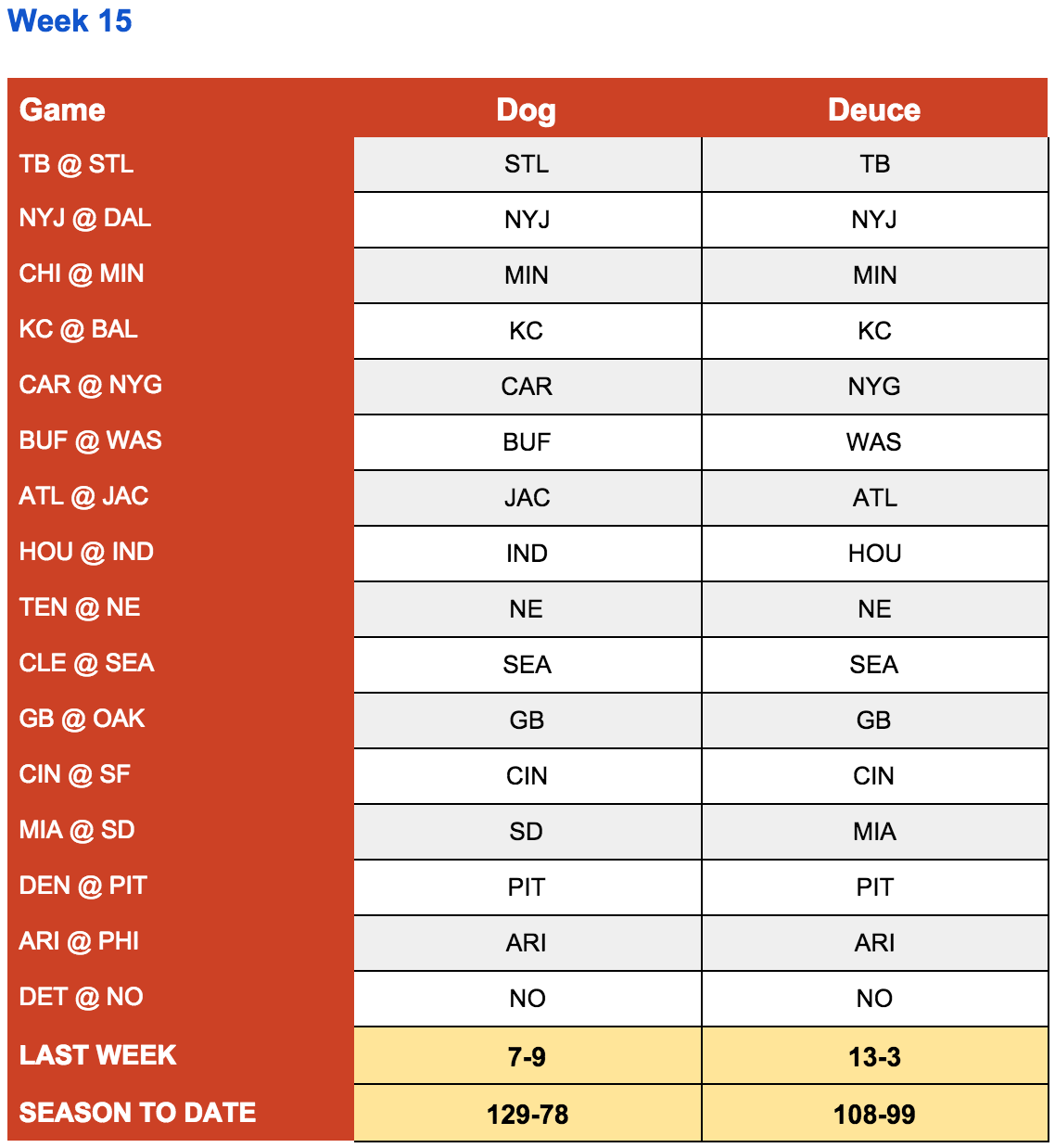 ___________________________
Call or text the D & D Voicemail and Text Line at 801-47-SPORT (801-477-7678) and let us know what you think
Subscribe, rate or review us in iTunes
Check us out on YouTube
Leave us a comment on Facebook
Find us on Google Plus
Follow us on Twitter: @DogAndDeuce
Follow Dog on Twitter: @AMartindaleFilm
Send us an email at DogAndDeuce@gmail.com

Comments