Subscribe to the show in iTunes. You can also leave a quick rating or leave a review.

Give us a like on Facebook.

Check out the D&D Show YouTube page
Show Notes:
College Football
BYU Cougars
Not much to talk about this week as BYU put a beating on Wagner. Now the Cougars get a bye week and begin to prepare for San Jose State. Is this the ideal time to have the bye? Would it have been more preferable to have it earlier?
Utah Utes
The Utes are hurting after getting embarrassed by USC in the Coliseum. Can Utah put this ugly game behind them and move forward? Will a loss this bad eliminate them from the race to the playoff? What does Travis Wilson need to fix in order to beat Gary Andersen, Kalani Sitake and the Oregon State Beavers?
Utah State Aggies
Utah State followed up their huge win against Boise State with an embarrassing loss to San Diego State. Can the Aggies win out to secure a trip to the Mountain West Conference championship game?
NBA
Utah Jazz
The Jazz opened their season with a road loss to the Pistons. Despite showing toughness and grit in the fourth quarter, the sky was falling in the local Twitter-verse. Should Jazz fans temper their expectations? Should we be happy with baby-steps or is that just a moral victory?
NFL
Week 8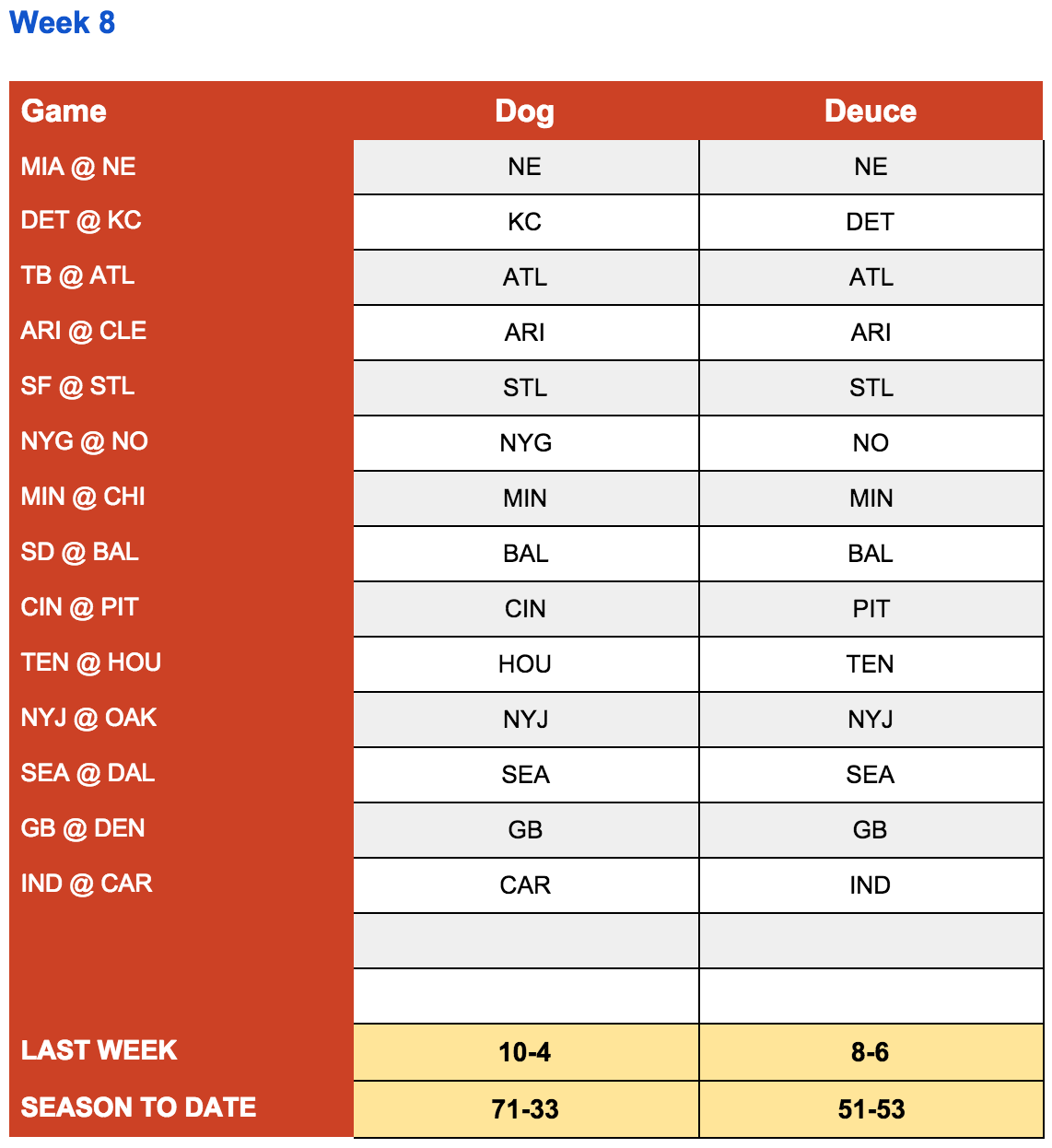 ___________________________
Call or text the D & D Voicemail and Text Line at 801-47-SPORT (801-477-7678) and let us know what you think
Subscribe, rate or review us in iTunes
Check us out on YouTube
Leave us a comment on Facebook
Find us on Google Plus
Follow us on Twitter: @DogAndDeuce
Follow Dog on Twitter: @AMartindaleFilm
Send us an email at DogAndDeuce@gmail.com
<a href="http://www.doganddeuce.com/wp-conte
Comments