Media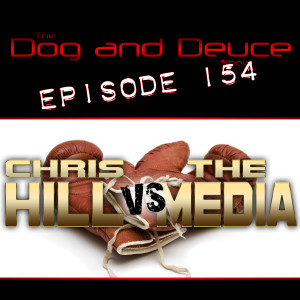 University of Utah athletic director Chris Hill found himself in a war of words with local radio personality and Salt Lake Tribune columnist Gordon Monson. We detail the entire saga, the resulting drama filled week and what this means for the future of the Utah/BYU rivalry.
College football
University of Utah
The Utes revealed their new helmets last week to enthusiastic fan support. But are they really that great? Are uniform changes simply marketing ploys?
NFL
James Harrison
James Harrison made headlines last week after taking away his sons' participation trophies. Is he setting a good example or being overly dramatic?
___________________________
Call or text the D & D Voicemail and Text Line at 801-47-SPORT (801-477-7678) and let us know what you think
Subscribe, rate or review us in iTunes
Check us out on YouTube
Leave us a comment on Facebook
Find us on Google Plus
Follow us on Twitter: @DogAndDeuce
Follow Dog on Twitter: @AMartindaleFilm
Send us an email at DogAndDeuce@gmail.com


Comments