Subscribe to the show in iTunes. You can also leave a quick rating or leave a review.


*NEW* Listen or subscribe on Google Play Music.

Give us a like on Facebook.

Check out the D&D Show YouTube page
Show Notes:
NBA
2016 NBA Playoffs - Conference Semifinals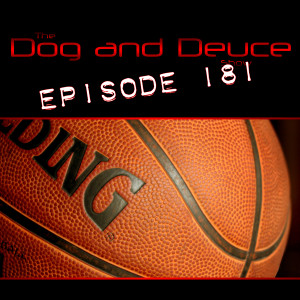 The Spurs and Thunder series is living up to the hype, but can Oklahoma City really take down a San Antonio squad that has more championship experience than any other NBA team? Should Steve Kerr rest Stephen Curry even if he's healthy? Can anyone in the east beat Cleveland? And why isn't anyone talking about the Chris Bosh story?
NHL
2016 Stanley Cup Playoffs
There is little doubt that the NHL's playoffs are the most exciting thing happening in sports right now. James give us an update on who's playing well, who he'd like to see the Stanley Cup and why he dislikes St. Louis so much.
Major League Soccer
Real Salt Lake
After getting embarrassed by the Galaxy, Real Salt Lake bounced back in a big way against Houston. Nick Rimando showed tremendous heart in the comeback victory. Is he the best keeper in MLS history?
___________________________
Call or text the D & D Voicemail and Text Line at 801-47-SPORT (801-477-7678) and let us know what you think
Subscribe, rate or review us in iTunes
Check us out on YouTube
Leave us a comment on Facebook
Find us on Google Plus
Follow us on Twitter: @DogAndDeuce
Follow Dog on Twitter: @AMartindaleFilm
Send us an email at DogAndDeuce@gmail.com

Comments