Subscribe to the show in iTunes. You can also leave a quick rating or leave a review.


Give us a like on Facebook.

Check out the D&D Show YouTube page
Show Notes:
College Football
Utah State Aggies
The Aggies were able to get the monkey off their back by beating down Boise State on Friday. Utah State is the hottest team in the Mountain West Conference but face another tough challenge at San Diego State this weekend. Can Kent Myers help them win out the rest of the season? Should he keep the starting job when Chuckie Keeton returns?
Utah Utes
For the first time in almost thirty years Utah beat Arizona State. The outcome looked questionable entering the fourth quarter but the Utes found a way to pull out the victory - despite struggling in the run game and two special teams debacles. But this weekend they head to the Coliseum to face a USC team that is struggling to find their identity but has nothing to loose and a ton of talent.
BYU Cougars
If you didn't see it you might not believe it...a dinged-up Tanner Mangum led BYU to yet another fourth quarter comeback victory. This kid is legit, but is he bearing too much weight? Should Bronco Mendenhall sit him against Wagner (one of the most atrocious football teams to ever take the field)?
NBA
Utah Jazz
After a recent preseason loss to Oklahoma City, Utah Jazz head coach Quin Snyder made some comments that may indicate he's not very optimistic about the upcoming season. Should fans change their expectations? Is it still realistic to hope for the playoffs?
NFL
Week 7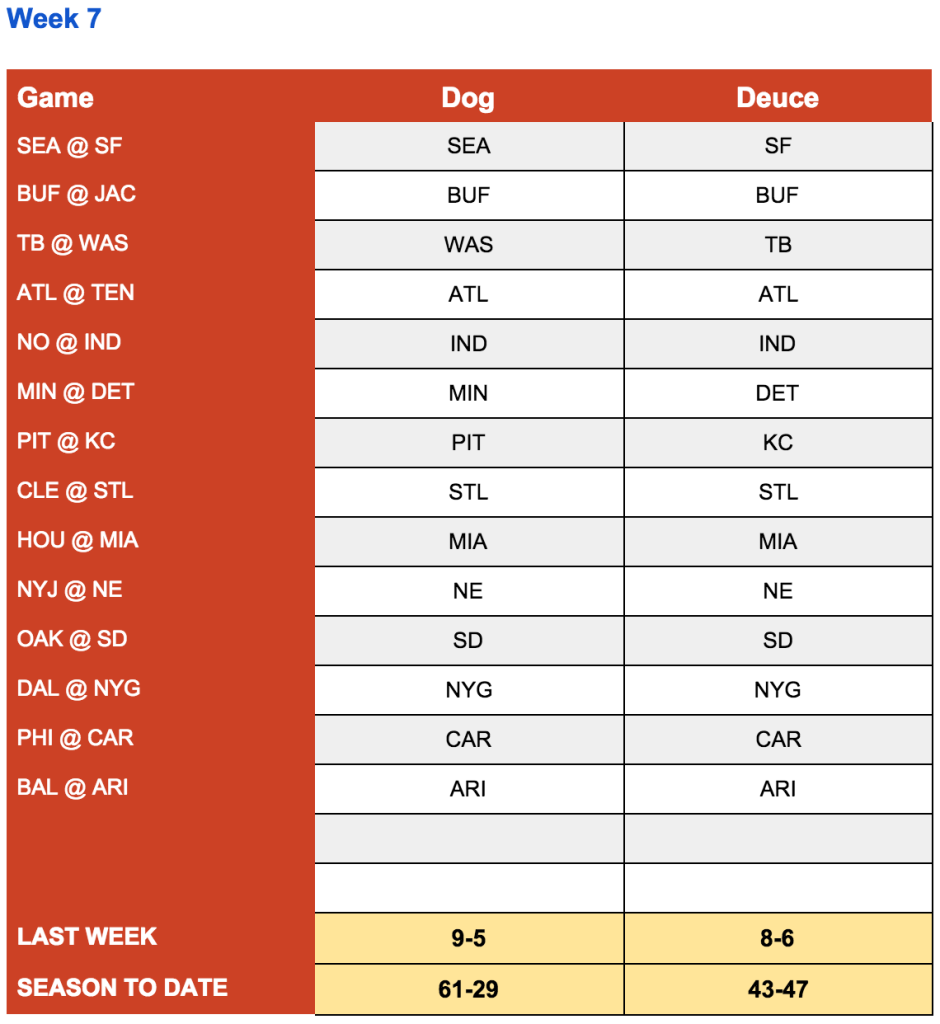 ___________________________
Call or text the D & D Voicemail and Text Line at 801-47-SPORT (801-477-7678) and let us know what you think
Subscribe, rate or review us in iTunes
Check us out on YouTube
Leave us a comment on Facebook
Find us on Google Plus
Follow us on <a href="https://twitter.com/DogAndDeuce" target="_bla
Comments