Show Notes:
College Football
Utah State Aggies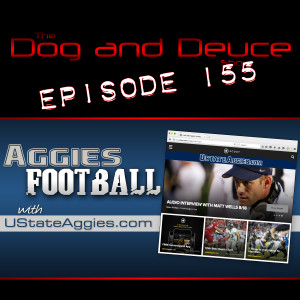 Like the rest of the country we are fired up for college football to kick off next week. Isaac Draxler from UStateAggies.com joins us to take a look at the Aggies' upcoming season.
Utah Utes / Michigan Wolverines
Popular Mechanics magazine disrespected the Utes this week in their calendar monthly calendar. They referred to Utah as a "cupcake game" for Michigan. Should Kyle Whittingham and company feel slighted? Do they really need more motivation to play the Wolverines on Thursday? Why aren't they more upset about the media solely focusing on Jim Harbaugh's return to college football?
NFL
Pittsburgh Steelers / Michael Vick
Pittsburgh picked up Michael Vick this week and Steelers fans are not happy about it. They have since circulated a petition to get rid of him, citing his incarceration for running a dog fighting ring. Meanwhile the fanbase's love affair with Ben Roethlisberger - who has been accused of sexual assault and rape - continues.
___________________________
Call or text the D & D Voicemail and Text Line at 801-47-SPORT (801-477-7678) and let us know what you think
Subscribe, rate or review us in iTunes
Check us out on YouTube
Leave us a comment on Facebook
Find us on Google Plus
Follow us on Twitter: @DogAndDeuce
Follow Dog on Twitter: @AMartindaleFilm
Send us an email at DogAndDeuce@gmail.com


Comments